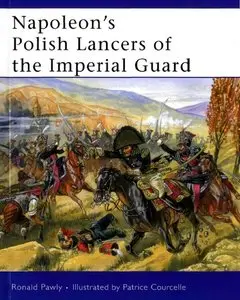 Napoleon's Polish Lancers of the Imperial Guard By Ronald Pawly
Publisher: Os Publishing 2007 | 48 Pages | ISBN: 1846032563 | PDF | 19 MB
Napoleon's Polish Lancers of the Guard were unique in their appearance and in their loyalty. This book will reveal their varied and colourful uniforms as well as their long and loyal service for the Bonaparte cause. The Poles were the only foreign contingent never to defect from Napoleon's cause, a squadron even accompanied Napoleon into exile on Elba, and reformed in 1815 to charge at Waterloo. They introduced the use of the lance to the French army, adding a new tactical dimension to the use of cavalry on the battlefield and demonstrated its deadly effects in all of Napoleon most famous victories. Brave and ruthless in equal measures, this is a fascinating insight into the fighting lives of the legendary Polish Lancers.
NO PASSWORD


!!!No Mirrors below, please! Follow Rules!