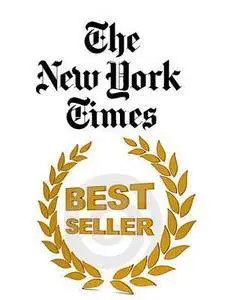 New York Times Best Sellers Fiction & Non-Fiction - 19 February 2017
English | 25 EPUB Books | 231 mb
The New York Times Best Seller list is widely considered the preeminent list of best-selling books in the United States. It is published weekly in The New York Times Book Review magazine, which is published in the Sunday edition of The New York Times and as a stand-alone publication. The best-seller list has been ongoing since April 9, 1942.
Fiction:
1.Right Behind You - Lisa Gardner.epub
2.A Dog's Purpose - W. Bruce Cameron.epub
3.A Man Called Ove -Fredrik Backman.epub
4.Never Never - James Patterson.epub
5.The Shack - William P. Young.epub
6.Seven Minutes in Heaven - Eloisa James.epub
7.Billionaire Unknown - J. S. Scott.epub
8.Picture Perfect - Jodi Picoult.epub
9.The Girl Before - JP Delaney.epub
10.The Apartment - Danielle Steel.epub
Non-Fiction
1.Hidden Figures by Margot Lee Shetterly.epub
2.Hillbilly Elegy by J. D. Vance.epub
3.Killing the Rising Sun.epub
4..Three Days in January_ Dwight E - Bret Baier.epub
5.The Magnolia Story by Chip and Joanna Gaines.epub
6.The Lost City of the Monkey God by Douglas Preston.epub
7.Tears We Cannot Stop by Michael Eric Dyson.epub
8.Alexander Hamilton - Ron Chernow.epub
9.When Breath Becomes Air - Paul Kalanithi.epub
10.The Book of Joy by Dalai Lama and Desmond Tutu .epub
11.Thank You for Being Late by Thomas L. Friedman.epub
12.The Undoing Project by Michael Lewis.epub
13.Born a Crime by Trevor Noah.epub
14.The Blood of Emmett Till by Timothy B. Tyson.epub
15.How to Murder Your Life A Memoir By Cat Marnell .epub
Welcome to the best eLearning video (English, German, French, Spanish language) and many more:
LINK
Do not forget to check my blog! Updated regularly! Add in bookmarks my blog :)
PM me if Links not working!
No mirrors pls!