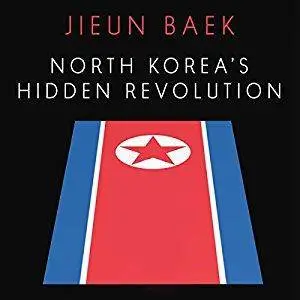 North Korea's Hidden Revolution: How the Information Underground Is Transforming a Closed Society
Audio CDs in MP3 / English: MP3, 64 kb/s (1 ch) | Duration: 07:31:48 | 2016 | ISBN-10: N/A | ASIN: B01M9ISS6B
Size: 207 MB | Genre: History, Politics
One of the least understood countries in the world, North Korea has long been known for its repressive regime. Yet it is far from being an impenetrable black box. Media flows covertly into the country, and fault lines are appearing in the government's sealed informational borders.
Drawing on deeply personal interviews with North Korean defectors from all walks of life, ranging from propaganda artists to diplomats, Jieun Baek tells the story of North Korea's information underground - the network of citizens who take extraordinary risks by circulating illicit content such as foreign films, television shows, soap operas, books, and encyclopedias. By fostering an awareness of life outside North Korea and enhancing cultural knowledge, the materials these citizens disseminate are affecting the social and political consciousness of a people as well as their everyday lives.
Jieun Baek (Author), Caroline McLaughlin (Narrator)
Welcome to the best eLearning video (English, German, French, Spanish language) and many more:
LINK
Do not forget to check my blog! Updated regularly! Add in bookmarks my blog :)
PM me if Links not working!
No mirrors pls!