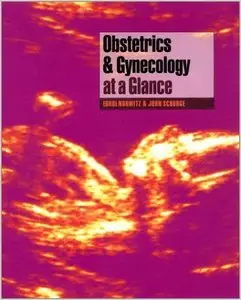 Obstetrics and Gynaecology at a Glance (1st Edition) by Errol Norwitz
Publisher: Wiley-Blackwell | July 12, 2001 | ISBN: 0632043415 | Pages: 144 | PDF | 22.9 MB
Obstetrics and Gynecology At A Glance is the first of a series of clinical titles to appear in the At A Glance series. Following the now familiar style of the series, the book serves as an excellent revision aid for senior medical students and residents, providing a comprehensive summary of the basic science and clinical application for Obstetrics and Gynaecology.
Designed for ease of use, Obstetrics and Gynecology At A Glance has a double page spread per topic, and is extensively illustrated. This concise, visual style facilitates use by the resident as a quick reference guide before seeing patients or as a board review tool. The author, Errol Norwitz, is clinical fellow at the Maternal-Fetal Division of the Brigham and Women's hospital and has been teaching students at Harvard Medical School for over 8 years.