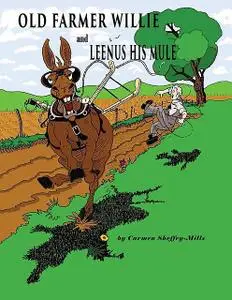 «Old Farmer Willie And Leenus His Mule» by Carmen Sheffey-Mills
English | EPUB | 6.6 MB
Old Farmer Willie and Leenus His Mule is delightful and humorous tale of a farmer, his mule and the day to day situations that arise due to the colorful antics of the uncooperative mule. As the day unfolds Leenus ignores his master, throws fits and leaves poor Old Farmer Willie spinning in the wind. One day ends, a new day begins bringing with it a new set of challenges for Leenus and his barnyard friends when Willie leave an acquaintance in charge of the daily shored. The barnyard goes a buzz with puzzling looks as they wait and wait the live-long-day waiting for someone to lake care of their needs waiting for someone to give them their feed.