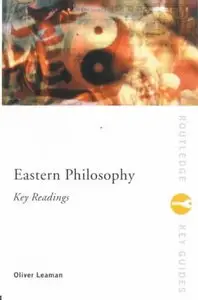 Oliver Leaman - Eastern Philosophy: the Key Readings
(Routledge Key Guides)
Routledge | ISBN: 0415173582 | 13/09/2000 | English | 328 pages | PDF | 1.3 MB
Eastern Philosophy: Key Readings provides the key texts central to an understanding of eastern philosophy. The book will prove invaluable to all those seeeking a better understanding of eastern ways of thought. The extracts are grouped under thematic headings from Bhagavad-Gita and caste to nirvana and yin-yang. In addition to compiling the volume, Oliver Leaman has written clear and concise introductions to the themes and concepts covered by the quotations. With its concluding glossary of terms and persons, Eastern Philosophy is an excellent overview of the subject.