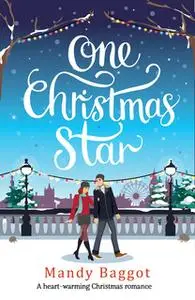 «One Christmas Star» by Mandy Baggot
English | ISBN: 9781789544282 | EPUB | 0.5 MB
Emily Parker is set to have the worst Christmas ever!
Her flatmate's moved out, she's closed her heart to love and she's been put in charge of the school original Christmas show – with zero musical ability.
Disgraced superstar, Ray Stone is in desperate need of a quick PR turnaround. Waking up from a drunken stupor to a class of ten-year-olds snapping pics and Emily looking at him was not what he had in mind.
Ray needs Emily's help to delete the photos, and she needs his with the show. As they learn to work together they may just open their hearts to more than a second chance…