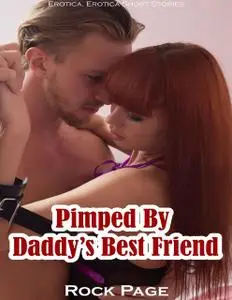 «Pimped By Daddy's Best Friend (Erotica, Erotica Short Stories)» by Rock Page
English | EPUB | 0.1 MB
Lea found a job near Jeremy's place and went to stay with him since he was the best friend of her late father. Over the years, Jeremy used her submissive side to his advantage and turned her into his toy along with his wife. One day, they played a game with his brothers and father. Each player emptied themselves into her.
This Erotic Short Story is loaded with, hot, graphic sex including oral sex, anal sex, group sex and more! It is intended only for adult (18+).