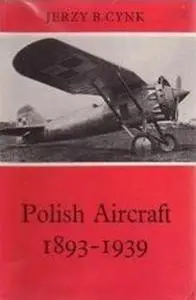 Jerzy B. Cynk - Polish Aircraft 1893-1939
Putnam | 1971 | ISBN: 0370000854 | English | 760 pages | PDF | 105.5 MB
Jerzy Cynk has created a very good compendium of Polish Aircraft from the well known to the total unknown. Many photos and line drawings with the detail differences betweent the various models as well as the unbuilt designs. Poland was one of the most advanced aircraft manufacturers until the Great Depression, including aircraft one of first tail-sitters in 1919, to the first ejection system in 1925. The first V-tailed aircraft, etc. This book covers a difficult subject with a well written account of the subject.