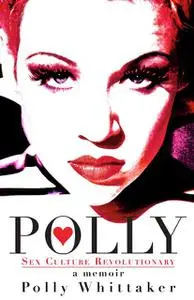 «Polly: Sex Culture Revolutionary» by Polly Whittaker
English | EPUB | 0.3 MB
Polly has lived three lives: A rebellious latex fashion designer with a penchant for dancing on tables, an irrepressibly optimistic social innovator with a mad plan to save the world, and a lonely girl defined by the death of her father. This powerful memoir, told with great honesty and sharp humor, vividly captures the failures and triumphs of a young woman struggling to understand the meaning of her own existence, while pursuing her dreams to effect cultural change.This is a true story from the edge of modern sex culture, where the liberal ideals of millennial relationships clash not just with society, but even within our own hearts. "Raw, untamed, emotional beauty-Polly is a true supernova. This memoir is as touching as it is hot, as moving as it is a masterpiece." Margaret Cho, Comedian.