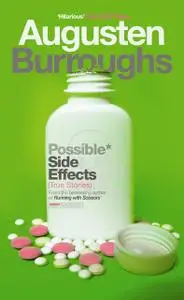 «Possible Side Effects» by Augusten Burroughs
English | EPUB | 0.3 MB
This book is approved for consumption by those seeking pleasure, escape, amusement, enlightenment, or general distraction. This book is not approved to treat disorders such as eBay addiction or incessant blind dating.
In studies, some readers reported inappropriate convulsive laughter, a tingling sensation in the limbs and sudden gasping. Less than one per cent reported narcolepsy.
Do not operate heavy machinery while reading this book, until you know what effects it may have on you.Ask your Atlantic Books sales representative about Possible Side Effects.