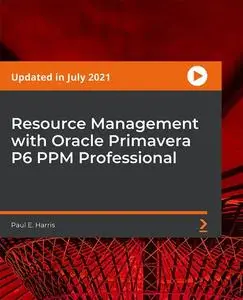 Resource Management with Oracle Primavera P6 PPM Professional
MP4 | Video: AVC 1920 x 1080 | Audio: AAC 48 Khz 2ch | Duration: 04:58:16 | 4.88 GB
Primavera P6 Version 8 to Version 20, this module explains the differences between the versions.
About This Video
Workshop on adding resources to the database
Workshop on assigning resources and expenses to activities
Workshop on resources optimization and updating a resourced schedule
In Detail
Primavera is an enterprise project portfolio management software. It includes project management, scheduling, risk analysis, opportunity management, resource management, and collaboration and control capabilities, and integrates with other enterprise software such as Oracle and SAP's ERP systems. This course aims to teach students on creating and assigning resources, and updating a resourced schedule with Oracle Primavera Project Manager P6 PPM Professional tool.
You will start with exploring user and administration preferences and scheduling options. Then, you will be understanding and creating resources and roles in Primavera software. Following that, you will be assigning roles, resources, and expenses in Primavera. Then, you will learn how to optimize resources and see methods of resolving resource peaks and conflicts resource leveling; this is one of the most important features of any project management tool. Finally, you will be updating a resourced schedule using the Primavera tool in detail.
By the end of the course, you will successfully be able to create and assign resources, and update a resourced schedule with Primavera Project Manager P6 PPM Professional Client.