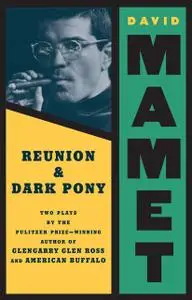 «Reunion and Dark Pony» by David Mamet
English | EPUB | 0.1 MB
In these two moving early plays, David Mamet displays the humor, sensitivity, and ear for language that have made him one of the most celebrated playwrights in American theater today.Reunion depicts the awkward, tender meeting between a father and a daughter drawn together by their loneliness after twenty years of separation. Their cautious small talk, filled with evasion and cliché, gradually exposes the terrifying isolation in which they live, and ultimately, their great need for each other.In the short vignette Dark Pony, a father tells a favorite bedtime story to comfort his young daughter as they drive home late at night. A foray into the realm of legend, the story of a young Indian brave and his trusty horse, Dark Pony has been called "a lovely, tiny moment of a play" by Julius Novick of The Village Voice.