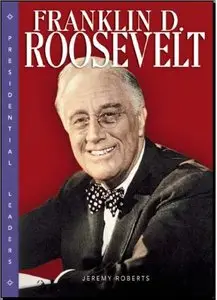 Jeremy Roberts, "Franklin D. Roosevelt "
Publisher: Lerner Publications | 2002-10 | ISBN 0822500957 | PDF | 112 pages | 3.0 MB
As a young boy in the 1890s, Franklin Delano Roosevelt often watched the Hudson River wind its way through the hills near his home in Hyde Park, New York. The view had a wonderful power for the boy. A glimpse of a sail might remind him of his seafaring ancestors. The whistle of a train from the rails at the shore could propel his thoughts into the endless possibilities of the future. The view remained important to him all his life. When he grew older, he arranged his bedroom so he could see the river first thing in the morning.