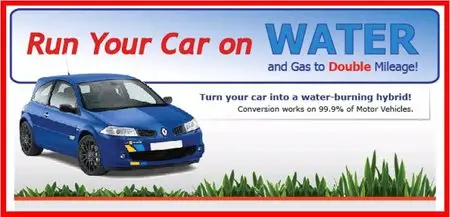 William S. Power, "Run a Car on Water"
William S. Power e-book | 2005 | ISBN: N/A | 111 pages | PDF | 1,3 MB
Preface
This book presents complete plans and detailed descriptions sufficient to build a workable
water‐hybrid system for your fuel‐injected or carbureted motor vehicle. The technology
contained herein has not been patented and has been placed in the public domain.
This has been done in hopes of discouraging suppression of this knowledge but, even more
importantly, to encourage the open flow of information relating to water‐hybrids. We
encourage you to help your friends and family with their own conversions once you have
grasped the principles and techniques yourself.
We also urge you to explore the FREE resources we have provided to you on our download
page, as these may give you additional ideas, particularly if you seek a more custom solution or
want to explore additional ways to accomplish your water‐hybrid goals.
If you decide to become involved with your own conversion project, or just want to offer
advise, an opinion, or constructive criticism on how to improve these concepts, please feel free
to contact, William S. Power, the architect of the original plans this book is based on.
Not all books on AvaxHome appear on the homepage.
In order not to miss many of them follow
ebooks section
(see top of each page on AH)
and visit
my blog
too :)
NO MIRRORS according to the rules