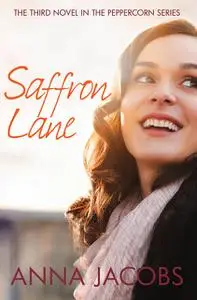 «Saffron Lane» by Anna Jacobs
English | EPUB | 0.9 MB
Nell feels very at home in her beautiful corner of Wiltshire with her partner Angus and her new friends nearby on Peppercorn Street. But the prospect of bringing life back into an abandoned row of houses, Saffron Lane, is just the challenge she needs.
Not far away, Stacy, coping with a shock divorce, and Elise, battling against forced residential care, are both trying to regain a sense of normalcy and begin a new chapter in their lives. On the other side of the world, Adam and his daughter Gemma are coming to terms with changes and discoveries that will set them on new paths.
Could it be that in all of their cases, the solutions to their problems and the answers to their questions wait for them at Saffron Lane?
'Anna Jacobs is adored by a whole army of women readers for her heart-warming stories of love and life' Lancashire Evening Post