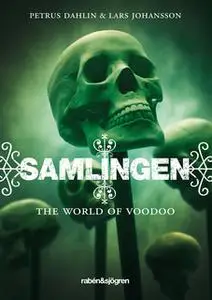 «Samlingen» by Lars Johansson,Petrus Dahlin
Svenska | ISBN: 9789129690118 | EPUB | 0.5 MB
Ruben ser fram emot ett lugnt och behagligt sommarlov tillsammans med Miranda, tjejen han är kär i. Även om han saknar Skuggan är det väldigt skönt att inte längre vara inblandad i en tusenårig konflikt mellan två västafrikanska klaner som bekämpar varandra med voodoo.
Skuggan är på väg hem när hon hör talas om en samling bizangokrigare som enligt rykten finns gömda någonstans på den franska landsbygden. Dessa statyer är fyllda med kraftfulla andar, och Skuggan inser att bizangokrigarna kan användas som ett magiskt vapen och vara helt avgörande för frihetskampen hemma i Västafrika.
När människor börjar dö under mystiska omständigheter förstår Skuggan att även hennes ärkefiende Zouzou är på jakt efter samlingen. Ensam och desperat kontaktar hon Ruben och ber om hans hjälp. Han åker till Frankrike och blir återigen indragen i en kamp på liv och död.
Samtidigt börjar Miranda att experimentera med voodoo hemma i Sverige, och upptäcker att det finns en mörk och ondskefull koppling mellan henne och Skuggan.
Samlingen är den fristående fortsättningen på Skuggan och andra delen i serien The World of Voodoo . En bok om vänskap, kärlek, voodoo och svek.