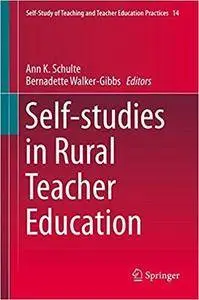 Self-studies in Rural Teacher Education by Ann K. Schulte, Bernadette Walker-Gibbs
English | 2016 | ISBN: 3319174878 | 202 Pages | PDF | 2.5 MB
The purpose of this book is to highlight the work of teacher educators in the field of rural education. In this book, education faculty who work in teacher education study the ways in which one's identity impacts one's teaching and the partnerships with rural schools. Although the field of research on teacher preparation has an abundance of studies on preparing students for the challenges of urban settings, there is much less emphasis on rural education, despite the prevalence of rural schools. This book problematises notions of rural or rurality which is often considered via a deficit or a generalised model where a stereotype of one kind of rural is outlined. Developing more multi-faceted understandings of rurality is a key to attracting and retaining teachers who understand the complexities and opportunities of living and working in rural spaces.