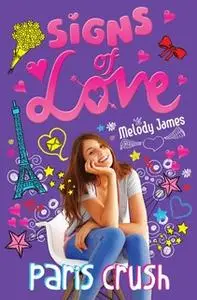 «Signs of Love: Paris Crush» by Melody James
English | ISBN: 9780857073273 | EPUB | 0.5 MB
The path of true love never runs smoothly, and when Gemma is involved it can get exceedingly bumpy!
For as long as thirteen-year-old Gemma Stone can remember she has dreamed of becoming an award-winning journalist. Unfortunately, as the youngest member of the editorial team on the Green Park High student web-zine, she is given the job of writing the horoscopes, under the pen name 'Jessica Jupiter'. Not knowing the first thing about astrology, Gemma decides to make the most of her unexpected situation by using her new position to play Cupid with her friends, writing fictional forecasts to help their romantic dreams come true. But is Gemma to busy with her friends love lives to notice signs of love closer to home?