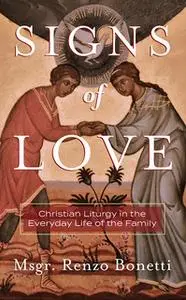 «Signs of Love» by Renzo Bonetti
English | ISBN: 9781628244441 | EPUB | 0.3 MB
In Signs of Love, Msgr. Renzo Bonetti tells us that married couples are "books of God written in flesh." Through the iconography of ordinary marriages, Bonetti shows us how married love—the "great mystery" St. Paul writes about in Ephesians 5—can make us present to the very heart of the church itself. To understand the Trinity, he says, we should look to the lives of Christian couples as they reenact Jesus' self-sacrifice at Calvary.