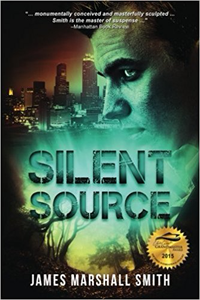 Silent Source - James Marshall Smith
English | 2016 | 298 Pages | ISBN: 1939398703 | EPUB | 633.91 KB
The hate is deep. The death is slow. The cause is silent. You know that Atlanta PD has given up on a case when they call in Dr. Damon Keane. The sleuth scientist is quietly famous in forensic circles for unraveling the most daunting technical puzzles, but this case is bewildering. Two people are already dead. The third victim, a priest, is dying by inches in an Atlanta hospital, and the cause is a complete mystery to doctors and police detectives alike. As if matters weren't strange enough, the dying priest's rosary beads have suddenly turned the color of blood.
Despite that bizarre transformation, Keane knows that he's not chasing something supernatural. The killer is a man–twisted by anger and a lust for vengeance–but still very much human. As the death toll mounts, the story races to London's Hyde Park, to the edge of Siberia (home to a thriving black market in nuclear materials), to the backwoods of Georgia. For all of his perception and skill, Keane is always one step behind. Time is running out. The killer is making his final preparations to submerge an entire city in a cloud of death. And Keane has learned that the only way to take down this beast is to outmatch his cunning in a face-to-face showdown.
Download Links