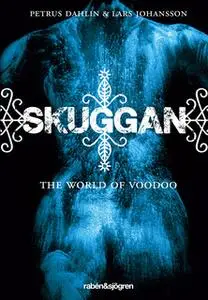 «Skuggan» by Lars Johansson,Petrus Dahlin
Svenska | ISBN: 9789129690491 | EPUB | 0.8 MB
En dag ser Ruben något röra sig inne i det tömda hyreshuset mittemot. Någon utför märkliga ritualer i den övergivna lägenheten. Han beslutar sig för att undersöka och träffar Skuggan, en tonårstjej på flykt från en tusenårig västafrikansk konflikt. Ett krig mellan två klaner som bekämpar varandra med voodoo. Kort därefter träffar Ruben Miranda. Hon är privilegierad, medveten och självsäker, allt det som inte Ruben är.
En häxmästare och hans medhjälpare närmar sig Stockholm. Målet är att hitta den flyende Skuggan. Ruben och Miranda har bestämt sig för att gömma Skuggan och hamnar mitt i den tusen år gamla konflikten. Samtidigt inser Ruben att voodoo kan hjälpa honom att hämnas på sina plågoandar i skolan och kanske även vinna Miranda som han blivit förälskad i. Ruben står inför ett livsavgörande vägskäl. För den som öppnar dörren till voodoons värld och börjar experimentera med magi finns ingen återvändo.
Skuggan är en bok om hämnd, kärlek, voodoo och att rädda någonting större än sig själv.
Detta är första delen i serien The World of Voodoo.