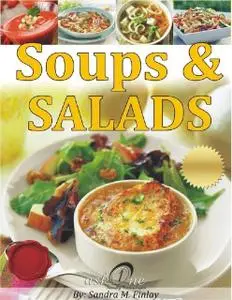 «Soups & Salads» by Sandra M.Finlay
English | EPUB | 1.9 MB
Do you think Soups & Salads are boring? We'll make you think again.
Sandra M. Finlay shares with you her SALAD secrets, along with delicious creations guaranteed to please even the most fastidious palates.
This book shows you how to make delicious soups ranging from the clear soups to creamy purees & chunky vegetable soups.
The salad range includes favorites from the world over, complete with a section of delicious vegetarian salad dressings.