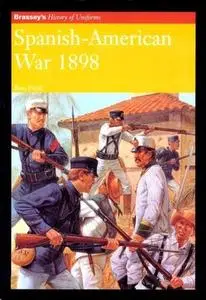 Ron Field - Spanish-American War 1898
Brassey's | 1998 | ISBN: 1857532724 | English | 147 pages | PDF | 67.29 MB
Brassey's History of Uniforms
An authority on the US Army of the 19th century transports readers back to this first war fought by the US as a global superpower and the subsequent campaign in the Phillippines, a guerilla war precursor of Vietnam. This book is a thorough analysis of the US Army and the Spanish and Filipino forces, with chapters detailing the range of theiruniforms, weapons and equipment, from the US Marines and US Cavalry to the exoyic appearance of the Spanish guerillas and Filipino Bolomen. Lavishly illustrated in bandw and color.