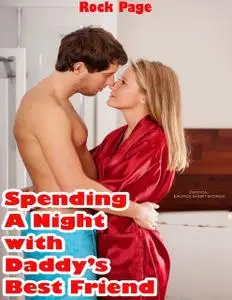 «Spending a Night With Daddy's Best Friend (Erotica, Erotica Short Stories)» by Rock Page
English | EPUB | 0.1 MB
Kim waited for many years the perfect opportunity to seduce Didier, her daddy's best friend. This opportunity presented itself after her birthday. Her parents were out of town and she plotted to spend the night with Didier. Things didn't go as planned, but Kim used her confidence to persuade the mature man.
This Erotic Short Story is loaded with, hot, graphic sex including oral sex, anal sex, group sex and more! It is intended only for adult (18+).