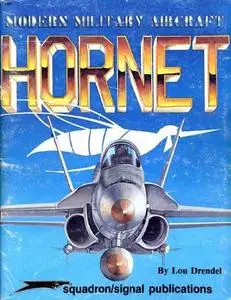 Lou Drendel - F/A-18 Hornet
Squadron/Signal Publications | 1988 | ISBN: 0897472047 | English | 63 pages | PDF | 40.18 MB
Squadron/Signal Publications 5005
Modern Military Aircraft series.
The F/A-18 Hornet has become the most common aircraft on the decks of US aircraft carriers in the history of naval aviation. While the Super Hornet is a distant relation of the A-D Hornets, they all trace their roots to the loser of the lightweight fighter competition of the early 1970s, the Northrop YF-17. 100 photographs, color profiles and detailed line drawings.