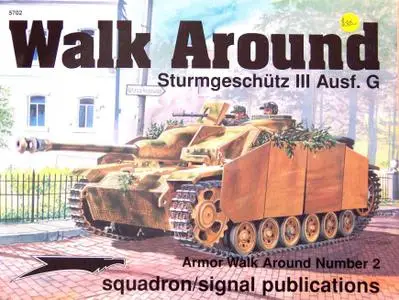 Tom Cockle - Sturmgeschutz III Ausf. G - Armor Walk Around Number 2
Squadron/Signal Publications | 2001 | ISBN: 0897474341 | English | 81 pages | PDF | 13.97 MB
Squadron/Signal Publications 5702
The Sturmgeschutz III was one of Germany's jack-of-all-trades AFVs during World War II. Initially developed for a close-in fire-support role, the StuG III was subsequently redesigned and upgunned, becoming an effective assault gun/tank destroyer. The Ausf. G, introduced in late 1942, was the main StuG III model, some 7,893 being produced. Tom Cockle provides an up-close-and-personal guided tour to this squat but deadly AFV in this 2001 Squadron/Signal volume.