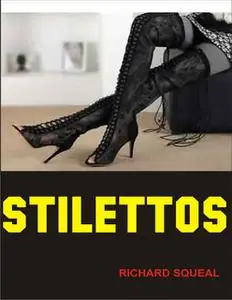 «Stilettos» by Richard Squeal
English | EPUB | 0.1 MB
Steve, a television scriptwriter, is sad to discover that his wife is having an affair with Fred, his friend. She is even more shocked to discover that Susan whom he had lived with for more than ten years is a closet sexpot, as his hidden camera shows. Now he must take his revenge on both in bizarre ways.
But Steve's own girlfriend Ivy, like Susan also wants more.