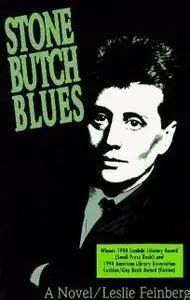 «Stone Butch Blues» by Leslie Feinberg
English | EPUB | 0.3 MB
Woman or man? This internationally acclaimed novel looks at the world through the eyes of Jess Goldberg, a masculine girl growing up in the "Ozzie and Harriet" McCarthy era and coming out as a young butch lesbian in the pre-Stonewall gay drag bars of a blue-collar town. Stone Butch Blues traces a propulsive journey, powerfully evoking history and politics while portraying an extraordinary protagonist full of longing, vulnerability, and working-class grit. This once-underground classic takes the reader on a roller-coaster ride of gender transformation and exploration and ultimately speaks to the heart of anyone who has ever suffered or gloried in being different.