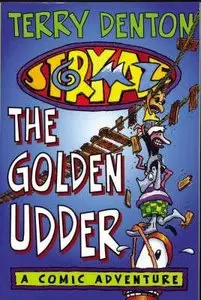 Terry Denton, "Storymaze 4"
Publisher: Allen & Unwin | 2003-08-01 | ISBN 186508784X | PDF | 120 pages | 7.8 MB
These sharp and hilarious science fiction stories with comic-style illustrations encourage reluctant and enthusiastic readers alike to read the pictures as part of an ongoing narrative to build visual literacy. Each high-energy tale follows the many surfing adventures of Nico, Claudia, and Mikey as they plunge into parallel worlds and weird places beyond the known universe. Part novel, part comic book, these tales twist when least expected and continually stretch a child's imagination and humor. Kids will also delight in a variety of verbal puns and jokes throughout the adventures.