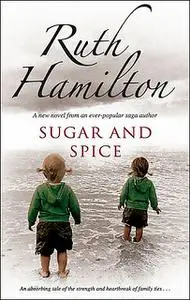 «Sugar and Spice» by Ruth Hamilton
English | EPUB | 0.4 MB
An absorbing tale of the strength and heartbreak of family ties—Winter, 1940. Anna MacRae is only five years old when her mother dies in childbirth and she is left with twin baby sisters. Anna is a gifted child, with a warm personality to match, but not so her sisters—and as, through the years, their pranks turn to stealing, bullying and worse, Anna must learn to cope with them if she is ever to find happiness of her own.