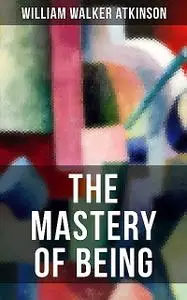 «THE MASTERY OF BEING» by William Walker Atkinson
English | EPUB | 0.4 MB
This eBook edition of "The Mastery of Being" has been formatted to the highest digital standards and adjusted for readability on all devices.
"The conscious recognition of Identity with Spirit, by the intellect, constitutes the Perception of Truth; its conscious realization by the intuition, constitutes Illumination; its conscious manifestation and demonstration by volition and ideation, constitute the Mastery of Being." — William Walker Atkinson
William Walker Atkinson (1862–1932) was a prolific writer. His works treat themes related to the mental world, occultism, divination, psychic reality, and mankind's nature. They constitute a basis for what Atkinson called "New Psychology" or "New Thought".