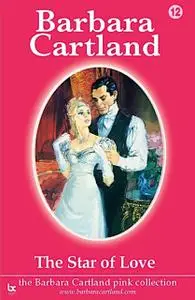 «THE STAR OF LOVE» by Barbara Cartland
English | EPUB | 0.2 MB
Charles, Lord Hartley, was at his wits end. He had spent a fortune on his cousin John, and still the embittered John demanded more money. Charles knew he needed an heiress and he became swiftly attracted to Cliona, who had recently moved in to the neighbourhood. He did not know that she was an heiress. When he found out, he felt there was no way that he could approach her with honour. But Cliona, a spirited girl, had her own ideas. Charles was the man she wanted, and when John appeared again, determined to court her for her money, she put an audacious plan into practice.
To win the man she loved she first had to win an extraordinary game of cards, using skills that no lady was supposed to have. How her lucky star helped her triumph over villainy and win the man she loved is told in this exciting and romantic novel story.