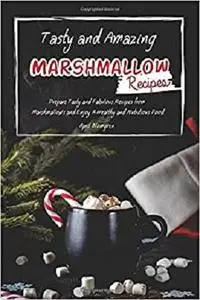 Tasty and Amazing Marshmallow Recipes: Prepare Tasty and Fabulous Recipes from Marshmallows and Enjoy A Healthy and Nutritious Food by April Blomgren
English | April 7, 2018 | ISBN: 1987628446 | 84 pages | Rar (PDF, AZW3) | 3.46 Mb
Marshmallows are cylindrical sugar lumps made up of water, sugar, and gelatin. It is also coated with cornstarch. Due to its ingredients, marshmallows have nutrition like carbs which is one of the most important requirements of the human body for energy. In this book, you will get Marshmallow recipes which will help you to prepare dishes in a simple and effortless way.
Purchase this Marshmallow Cookbook and enjoy the tasty and nutritious recipes made with marshmallows.