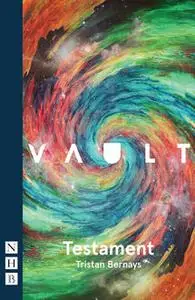 «Testament (NHB Modern Plays)» by Tristan Bernays
English | EPUB | 0.2 MB
The dark underside of the Greatest Story Ever Told.
In
Testament
, Tristan Bernays presents four overlooked Bible characters – a ragtag group of women, children, outcasts and thieves – and relocates them in modern-day America, giving these lesser-known voices a chance to tell their side of the story.
Testament
was first performed at the 2017 VAULT Festival, London.