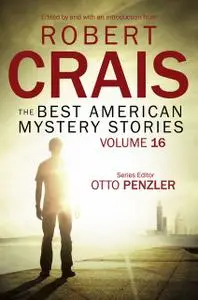 «The Best American Mystery Stories: Volume 16» by Robert Crais
English | EPUB | 0.6 MB
These short stories are like shots of espresso – best downed in one go and guaranteed to leave the heart racing. Hand-picked by bestselling author Robert Crais, they showcase the best of contemporary crime-writing, from masters of suspense and stars of the future alike. Whether ingenious detective story or hardboiled noir, action-packed thriller or stylish historical mystery, these twenty stand-out stories should form the cornerstone of any crime reader's library.
Stories from: Tom Andes, Peter Beagle, K.L. Cook, Jason De Young, Joe Donnelly & Harry Shannon, Kathleen Ford, Mary Gaitskill, Jesse Goolsby, Katherine Hester, Thomas McGuane, Lou Manfredo, Nathan Oates, Gina Paoli, T. Jefferson Parker, Thomas J. Rice, Kristine Kathryn Rusch, Lones Seiber, Charles Todd, Tim L. Williams, Daniel Woodrell.