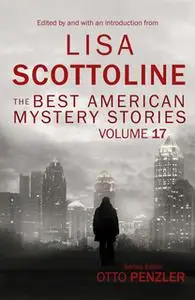 «The Best American Mystery Stories: Volume 17» by Various Authors
English | ISBN: 9781781858400 | EPUB | 0.5 MB
These short stories are like shots of espresso – best downed in one go and guaranteed to leave the heart racing. Hand-picked by bestselling author Lisa Scottoline, they showcase the best of contemporary crime-writing, from masters of suspense and stars of the future alike. Whether ingenious detective story or hardboiled noir, action-packed thriller or stylish historical mystery, these twenty stand-out stories should form the cornerstone of any crime reader's library.
Michael Connelly fans will be thrilled to find a Harry Bosch story, 'A Fine Mist of Blood', in which the LAPD detective tracks a cold case to a very warm conclusion.