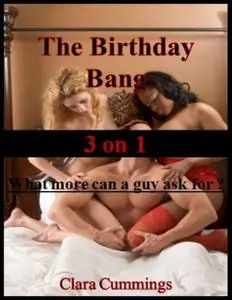 «The Birthday Bang: 3 on 1» by Clara Cummings
English | EPUB | 0.1 MB
Three girls decide to give their divorced softball coach a birthday present to remember. When they fuck & suck him to the third power.
Excerpt: Mr. Sawyer looked back towards the shower and saw Jasmine pick up a bottle of shower cream. She opened it and squeezed out some of the cream onto Samantha's tits. She then turned the bottle to squeeze some on her own breasts. Mr. Sawyer could feel his cock throbbing hard as he watched the two girls reach out to the others tits and start soaping them. They stroked gently, building up a little lather and Mr. Sawyer could see the excitement on their faces as they played.