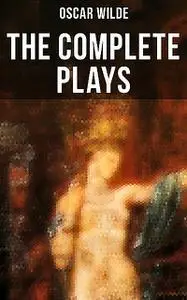 «The Complete Plays of Oscar Wilde» by Oscar Wilde
English | EPUB | 0.7 MB
Oscar Wilde wrote nine plays in all between 1879 and 1894. His fame as a dramatist rests on four comedies, Lady Windermere's Fan, A Woman of No Importance, An Ideal Husband, The Importance of Being Earnest, and the tragedy Salomé. His plays continue to dazzle audiences even a century after his death.
Contents:
Vera The Duchess Of Padua
Lady Windermere's Fan A Woman Of No Importance
Salomé
Salome (English Version)
An Ideal Husband
The Importance Of Being Earnest
La Sainte Courtisane
A Florentine Tragedy
Oscar Wilde (1854 — 1900) was an Anglo-Irish playwright, novelist, poet, and critic. He is regarded as one of the greatest playwrights of the Victorian Era. In his lifetime he wrote nine plays, one novel, and numerous poems, short stories, and essays. Wilde was a proponent of the Aesthetic movement, which emphasized aesthetic values more than moral or social themes. This doctrine is most clearly summarized in the phrase 'art for art's sake'.