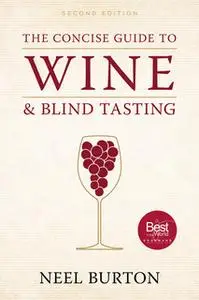 «The Concise Guide to Wine and Blind Tasting, second edition» by Neel Burton
English | ISBN: 9781783019588 | EPUB | 4.1 MB
This book is for all those seeking to acquire a deep and systematic appreciation and understanding of wine, whether for exams, work, or pleasure. It outlines a simple yet robust framework for analyzing wine as objectively as possible, and provides all the background knowledge that you need to interpret your findings, covering everything from grape varieties and vineyard management to winemaking techniques and the worlds most important wine styles. It seeks throughout to examine in what ways a particular wine is unique and different from other, similar wines. For example, why and in what ways is Pauillac, in Bordeaux, different from Pomerol, also in Bordeaux? Why and in what ways is Mosel Riesling different from Riesling from the Rheingau, or the Nahe, or Alsace, Austria, or Australia? This book is dedicated to all wine lovers, and should prove particularly useful to amateur and competitive blind tasters, students on higher-level wine courses, sommeliers, and anyone else who buys, sells, or recommends wine.