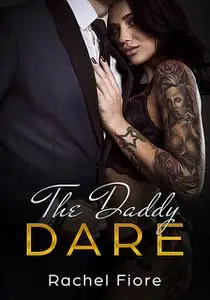 «The Daddy Dare» by Rachel Fiore
English | EPUB | 0.1 MB
It was simple. Follow the steps of the Dare and get what you want.
And there was one thing I wanted more than anything — the man of the house. Seeing as how we were headed to the beach for vacation, I figured there wasn't a better time or place to start the Dare. From an accidental bikini slip to playing footsie with his lap, every step of the Dare seemed to be failing.
Was I doing something wrong, or did the man of the house not find me attractive? Just when I consider giving up, we find ourselves alone and a forbidden kiss happens.
Will he give in to the temptation he's obviously struggling with? Or will he leave me wanting?