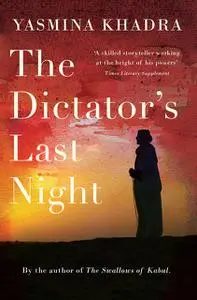 «The Dictator's Last Night» by Yasmina Khadra
English | EPUB | 0.4 MB
October 2011. In the dying days of the Libyan civil war, Muammar Gaddafi is hiding out in his home town of Sirte along with his closest advisors. They await a convoy that will take them south, away from encroaching rebel forces and NATO aerial attacks. The mood is sombre. In what will be his final night, Gaddafi reflects on an extraordinary life, whilst still raging against the West, his fellow Arab nations and the ingratitude of the Libyan people. In this gripping imagining of the last hours of President Gaddafi, Yasmina Khadra provides us with fascinating insight into the mind of one of the most complex and controversial figures of recent history.