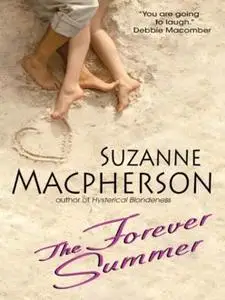 «The Forever Summer» by Suzanne Macpherson
English | EPUB | 0.3 MB
The Awful Truth About Emily Ruth!
Lucas Griffin has come to Port Gamble for one purpose: to get the Griffin family summer home out of the clutches of his evil ex-wife, Emily Ruth Griffin.
But before he can blink twice, she drops dead in the local grocery market. Now he's stuck with her ghost, and her little dog, too.
Not-So-Dearly Departed Lila Abbott has had her fill of rich summer people who crowd Port Gamble every year. Townie girls and summer boys just don't mix, and she's learned that the hard way.
But Lucas Griffin has a ghost problem that only Lila can solve, and she finds herself knee-deep in Cheez Whiz while Lucas and the deceased Emily Ruth duke it out.
Working together to clear his name and get rid of their pesky poltergeist, Lucas and Lila find themselves falling in love. Maybe this will finally be the forever summer for Lila Abbott.