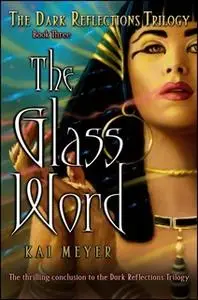 «The Glass Word» by Kai Meyer
English | ISBN: 9781439108413 | EPUB | 0.5 MB
When they emerge from Hell, Merle, her friend Junipa who has mirrors for eyes, and Vermithrax the flying stone lion find themselves in Egypt. Of course the Flowing Queen is with them as well, since Merle swallowed her back in Venice. There is something very wrong in Egypt–it is freezing cold, and everything is covered in snow. Winter is here, looking for his lost love, Summer. And another creature is here as well–Seth, the highest of the Horus priests. Betrayed by the pharaoh and his sphinx henchmen, Seth is seeking revenge. Together they travel to the Iron Eye, the vast fortress of the sphinxes.But what does the Flowing Queen want Merle to do there?
Meanwhile Serafin, the master thief, the beautiful sphinx Lalapeya, and Eft, the mermaid, are also headed for Egypt. They are traveling underwater, in a submarine piloted by pirates. Serafin is not sure what they can do to the fight the pharaoh, but he knows surrender is not an option. Egypt has captured and enslaved his beloved Venice, and he and the others must fight the empire no matter what the cost. But the final battle will not be one that Serafin has even imagined–and the cost will be high indeed.