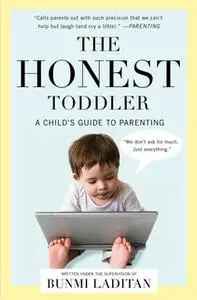 «The Honest Toddler: A Child's Guide to Parenting» by Bunmi Laditan
English | ISBN: 9781476733722 | EPUB | 0.4 MB
As seen on Good Morning America, the irreverent, bracingly honest, and "awfully funny" (The Boston Globe) satirical parenting guide from the Internet's most infamous tot, whose unchecked sense of entitlement and undeniable charm have captivated hundreds of thousands of fans.
Are you the confused parent of a toddler?
Are you constantly disappointing the 2T in your life?
Are you tired, stressed out, and looking for relief?
I can't help you with that last one, but if you want to become an A servant to your small child, this book is for you. Who better to teach you about toddlers than another toddler? In this book you'll learn:
• How time-outs make you look like a fool
• Why potty training is not only unnecessary but unrealistic for children under eighteen
• Why toddler beds are OUT and letting your child sleep on the diagonal in your bed is IN
• The best way to apologize to your toddler for all of those Pinterest casseroles
• That when you love someone, you accept them as they are, pants or no pants
The hard-hitting knowledge in The Honest Toddler will save you thousands of dollars in unnecessary whole grains and toothbrushes.
Happy reading. You're doing the right thing. For once.