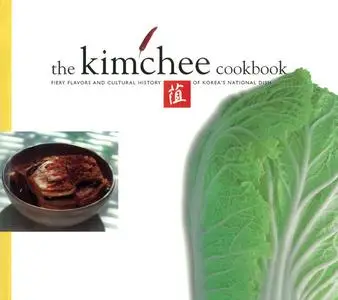 «The Korean Kimchi Cookbook» by Kim Man-Jo
English | EPUB | 8.4 MB
Learn to make Korean kimchee with this easy-to-use Korean cookbook.Korea's favorite food – kimchee – is not simply a side dish. Made by pickling vegetables and other foods, adding seasonings and allowing the mixture to mature, it is the country's national dish. Based on the Asian theory of Yin and Yang, kimchee expresses Korean Cosmology in its highest form, in fact to a Korean, to eat kimchee is to become one with the universe.This cookbook catalogues over 80 recipes for all seasons. Recipes include: Traditional whole cabbage kimcheeCubed radish kimcheeCucumber kimcheeKing scallion kimcheeSwiss chard kimcheeStuffed kimcheeKorean watercress juicy kimcheeOctopus kimcheeAnd many more! Sumptuous photographs illustrate the dishes and substitutes are offered for hard-to-find or specifically Korean ingredients. Tips on preparation and a historical and cultural over-view of the dish make for a comprehensive insight into Korean cuisine and culture.