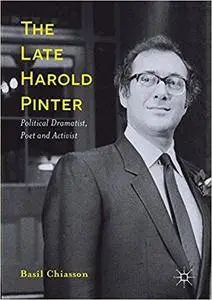 The Late Harold Pinter: Political Dramatist, Poet and Activist by Basil Chiasson
English | 2017 | ISBN: 1137508159 | 245 Pages | PDF | 16.9 MB
This volume is the first to provide a book-length study of Pinter's overtly political activity. With chapters on political drama, poetry, and speeches, it charts a consistent tension between aesthetics and politics through Pinter's later career and defines the politics of the work in terms of a pronounced sensory dimension and capacity to affect audiences. The book brings to light unpublished letters and drafts from the Pinter Archive in the British Library and draws his political poems and speeches, which have previously been overshadowed by his plays, into the foreground. Intended for students, instructors, and researchers in drama and theatre, performance studies, literature, and media studies, this book celebrates Pinter's later life and work by discerning a coherent political voice and project and by registering the complex ways that project troubles the divide between aesthetics and politics.