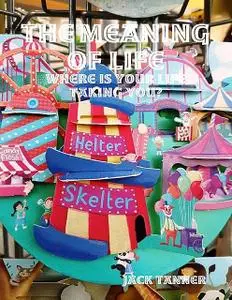 «The Meaning of Life: Where Is Your Life Taking You» by Jack Tanner
English | EPUB | 0.3 MB
Do you know your direction in life? Does the universe have a direction? Are you getting pulled along by it, regardless of your own personal choices? Are you making your own way? Are things going as you hoped?
The meaning of existence is much more multi-dimensional than you might imagine. It's about all minds operating in concert. It's not about "I", it's about "We". It's not the You-niverse, it's the We-niverse.
The biggest realization you must come to is that we are all in it together. We are indissolubly linked together. All of our fates are connected. No man is an island.
The most difficult task people have is escaping from their own selfishness and narcissism. They try to create meaning based on "me, me, me" when the universe is shouting loud and clear that it's all about "we, we, we."
Can you overcome the most difficult obstacle of all — yourself?!