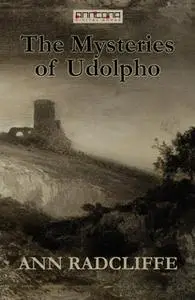 «The Mysteries of Udolpho» by Ann Radcliffe
English | ISBN: 9789176054376 | EPUB | 0.8 MB
The Mysteries of Udolpho, by Ann Radcliffe, was published in 1794.
Her fourth and most popular novel, The Mysteries of Udolpho follows the fortunes of Emily St. Aubert who suffers, among other misadventures, the death of her father, supernatural terrors in a gloomy castle, and the machinations of an Italian brigand.
Often cited as the archetypal Gothic novel, The Mysteries of Udolpho, along with Radcliffe's novel "The Romance of the Forest," plays a prominent role in Jane Austen's novel Northanger Abbey, in which an impressionable young woman, after reading Radcliffe's novel, comes to see her friends and acquaintances as Gothic villains and victims with amusing results.
Ann Radcliffe (1764-1823) was an English author and a pioneer of the Gothic novel. Her style is romantic in its vivid descriptions of landscapes and long travel scenes, yet the Gothic element is obvious through her use of the supernatural
Ann Radcliffe is considered one of the founders of Gothic literature. While there were others that preceded her, Radcliffe was the one that legitimised the genre. Sir Walter Scott called her the "founder of a class or school". Jane Austen parodied Radcliffe's novel The Mysteries of Udolpho in Northanger Abbey.