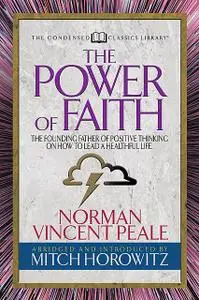 «The Power of Faith (Condensed Classics)» by Mitch Horowitz, Norman Vincent Peale
English | EPUB | 0.4 MB
ARE YOU NEGLECTING THE GREATEST SOURCE OF POWER IN YOUR LIFE?
The Power of Faith is one of the earliest and most profoundly practical works to come from the Rev. Norman Vincent Peale, author of The Power of Positive Thinking.
Written in 1940, twelve years before Peale's classic on positivity, The Power of Faith describes in simple, clear terms how to harness the extraordinary energies of prayer, reflection, faith, and religious insight to revolutionize your life in the areas of relationships, business, self-image, healing, guilt, peace of mind, and purpose.
In this first-ever abridgement—introduced and edited by PEN Awardwinning historian and New Thought scholar Mitch Horowitz—the pioneering minister of positive spirituality shows you:
• Why prayer works.
• How faith in a higher power eases your mind about business.
• Why you are never truly alone.
• How to move past grief.
• The true source of self-respect and positive self-image.
• The secret to a happy marriage.
In the space of a single sitting, allow Norman Vincent Peale to imbue you with a whole new sense of life.